×
Error message
Deprecated function
: Array and string offset access syntax with curly braces is deprecated in
include_once()
(line
20
of
/home/darwinfoodies/public_html/includes/file.phar.inc
).
article
Malak Markets - organic and farm fresh
• By Brioche of Tarth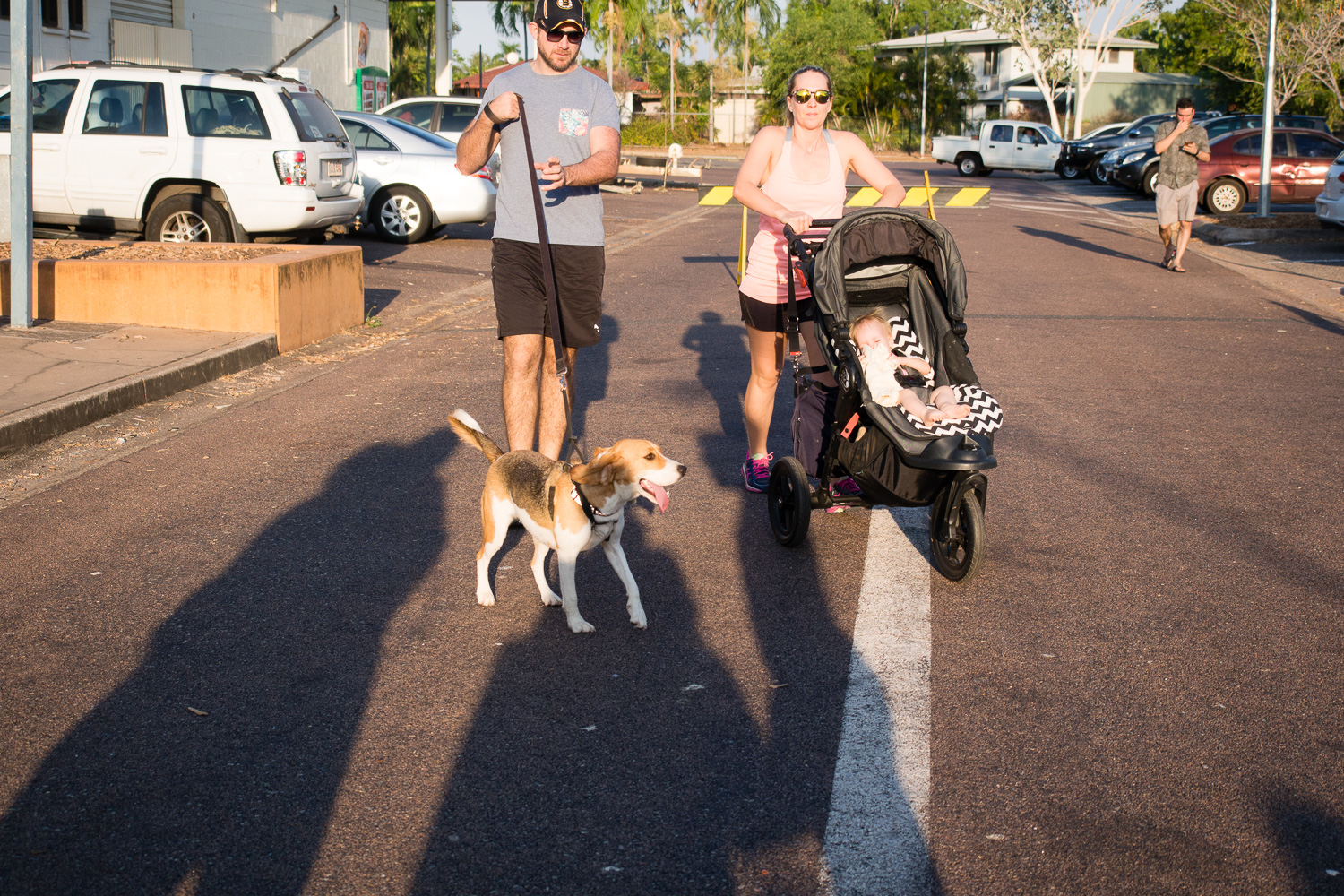 Nested in the sleepy neighbourhood of Malak, the stalls are set up in the car park, bathed in the evening light. The weather is perfect - not a hint of humidity and the air is slightly chilly. There aren't many patrons around yet, but the band is already playing enthusiastically and we can see the place slowly filling up by about 6pm. The artsy lane tucked in between buildings seems to be busy though, I'm guessing people are just waiting for dinner time.
We meet up with Lina, manager of the Malak Marketplace and she tells me why this market is special with the grin of a proud mother.
We make our way around to meet all the stall owners for a quick chat before the dinner crowd arrives. Malak Markets sits apart from its more well know cousins Parap and Mindil because almost all of the goods sold here is labelled organic or local farm-fresh. 
The red lanterns and umbrellas give the atmosphere an almost picnic-like feel. The stalls create almost a fairy circle around the generous seating area. I really appreciate the tables and chairs set up and I don't feel like I have to grab my food and run off like I do at the other markets.
---
The Heart of the Market
These are the goods. The good goods!
There is a whole lot of pride behind the organic fruit and vegetables available. Most of the stalls source their ingredients from the three grocers: Thompson's of Litchfield, Notley Farms and fruit from Crab Lady. The farmers are a super friendly and passionate! Don't be shy for a chat - I'm sure they're keen on a chat and may share a recipe or two.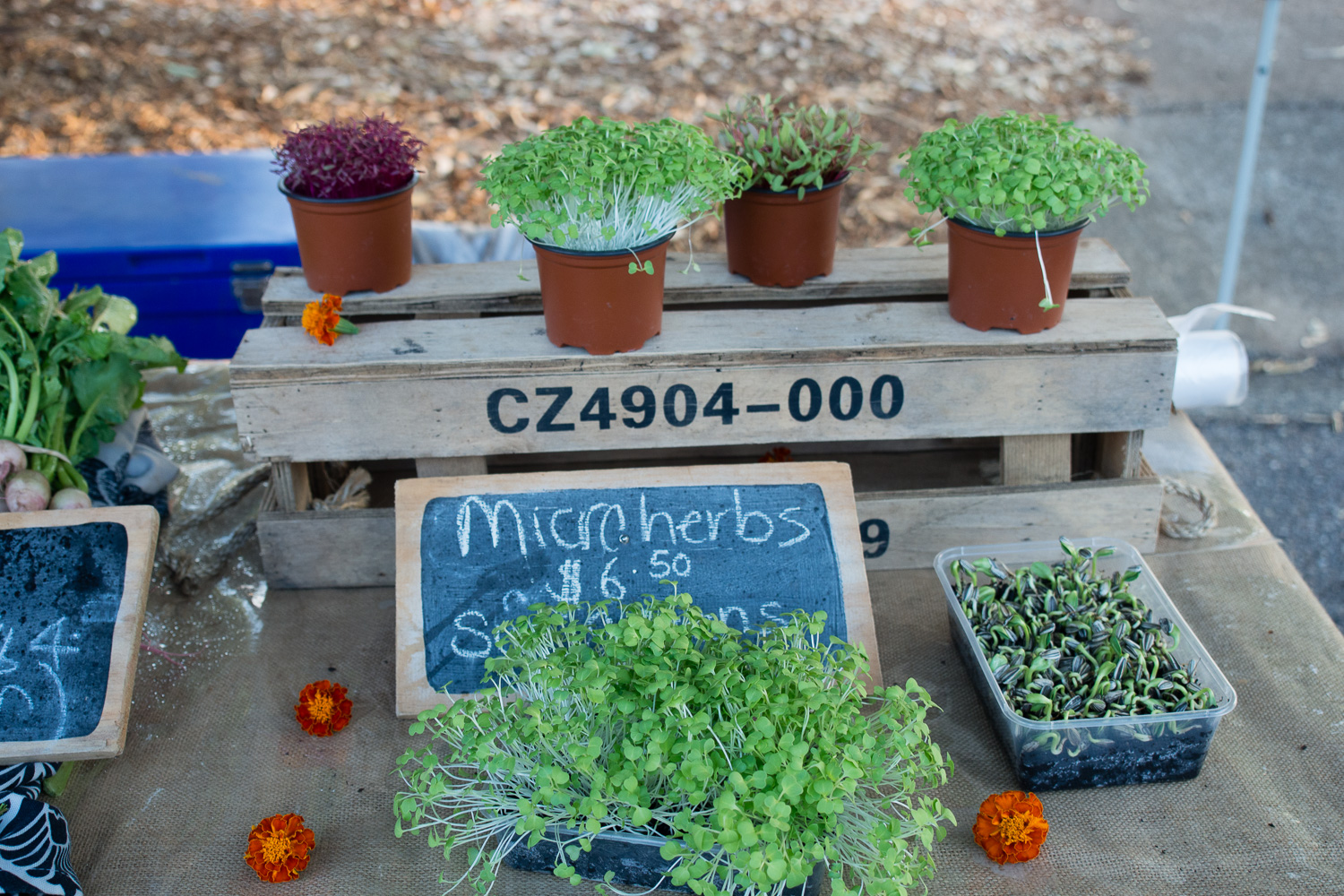 ---
The Food
I love that there's a tonne of cuisines to choose from: east-to-west and almost north to south! I swear, there's a stall representing almost every continent. 
One would be very spoilt for choice, so I would suggest to go with some friends and grab a little from each stall.
We finish the tour and settle down at our seats and the food just keeps on coming:
Japanese Okonomiyaki - savoury pancake slathered with sweet okonomiyaki sauce
Peruvian fish ceviche - a favourite on the table! (We were also game to try the beef heart, you don't know what you're missing till you try it!)
African rice and quinoa and potato - another fast favourite. (I wasn't there when they dropped the food off but I will be back for more!)
Seafood Paella - seems to be a crowd favourite. I hear the rice is flown in all the way from Spain!
Did I mention there was a spinach and feta gozleme too? Also not pictured is the slew of other drinks and desserts we smashed out because they're all so darn yummy. Sooooo yummy.
---
The People
The food is fantastic, but the real deal of this market is the people.
To me, all the stall owners have the same twinkle in their eyes. They're ecstatic! They know that what they're putting to the public is nutritious and damn delicious. Going organic isn't a willy-nilly choice, nor is it an easy path, but the results are worth it. There's no shortcuts, no compromise - I imagine that the time and effort to cook from scratch and it almost makes me weep. Oh for the love of a cannoli! These folks truly are champions of delicious change.
All in all, it is the people that makes a market successful.
We will surely be back for more! Malak Marketplace opens in Malak at Chambers Crescent Car Park, from 4pm until 9pm every Saturday starting from Saturday 30th of April to Saturday 29th of October 2016.